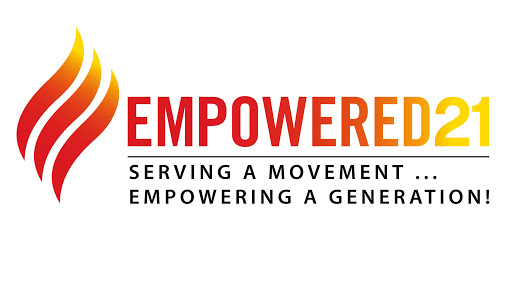 This archive contains the various program, documents and resources from past Empowered21 Global and Regional Conferences.
Empowered21 (E21) is a global movement which aims to:
Promote the empowerment of the Holy Spirit on all believers and the empowerment of the generations to serve God.
Unite the Spirit-filled movement across Asia together in inter-generational gatherings for the purpose of seeking a fresh outpouring of the Holy Spirit in the 21st century.
Focus the energy and resources of the Spirit-empowered Asian church on the harvest and challenges before us.
Provide a platform for addressing the critical issues facing the Spirit-empowered church in Asia in the 21st century.
Discover contemporary methods, vocabulary and ministry grace needed for engaging every generation in Spirit-empowered living.
Witness greater convergence and collaboration of Spirit-empowered ministries across Asia.
The vision is for everyone on Earth to have an authentic encounter with Jesus Christ through the power and presence of the Holy Spirit... by Pentecost 2033.
An archive of videos from the various conference can be found here: https://www.youtube.com/user/Empowered21Network/videos
Material are copyrighted to E21 and may not be re-produced without permission. See https://empowered21.com/ for more information.
Submissions from 2010
2010 Empowered21 Global Congress on the Holy Spirit Program, Empowered21 Committee
Submissions from 2009
Empowered21 Conversation Executive Summary, Empowered21 Committee
Empowered 21 Conversation Leadership Participants, Empowered21 Committee
Submissions from 2008
ORU Commission on Holy Spirit Empowerment in the 21st Century, Holy Spirit Research Center ORU Library