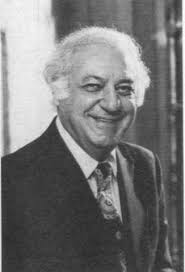 In the early 1950's, businessman, Demos Shakarian, and Oral Roberts discussed the vision of starting a layman's fellowship of businessmen who would help introduce business people to the gospel of Jesus Christ, the baptism in the Holy Spirit and to help fund the work of God around the world. In 1953, a small chapter of businessmen established a meeting every week in Clifton's Cafeteria in Los Angeles, California. This quickly grew to local chapters and annual conventions in the US and around the world.
This page is an archive of messages and testimonies from these FGBF meetings and conventions from the Holy Spirit Research Center Reel-to-Reel audio collection.
For more on FGBMFI see their website: https://www.fgbmfi.org/about-us
Views expressed in the items posted on the Digital Showcase are those of the contributors only. Their publication on the Digital Showcase does not express or imply endorsement by the Digital Showcase or Oral Roberts University.
Submissions from 1970
1970 St. Louis Regional FGBMFI Convention, Harold Bredesen, Harold Bredesen
1970 FGBMFI Convention, Chicago IL, Jim Brown, Jim Brown, Eugene Stenzel, and Velmer Gardner
Merin R. Carothers - FGBMFI, Merlin R. Carothers and Demos Shakarian
17th International Convention of the FGBMFI, Chicago, IL, Velmer Gardner, Velmer Gardner
17th International Convention of the FGBMFI, Chicago, ILL, Arthur Katz, Arthur Katz
1970 FGBMFI Convention, Chicago IL, Peter Marshall, Peter Marshall
Asbury Revival Team Testimony - FGBMFI - West Layfayette, Indiana 4-16-1970, Holy Spirit Research Center ORU Library
17th International Convention of the FGBMFI, Chicago, IL, Derek Prince, Derek Prince
1970 St. Louis Regional FGBMFI Convention, Derek Prince, Derek Prince
1970 St. Louis Regional FGBMFI Convention, Derek Prince, Derek Prince
1970 St. Louis Regional FGBMFI Convention, Derek Prince, Derek Prince
1970 FGBMFI International Convention, Derek Prince and Velmer Gardner
1970-FGBMFI-The Power of Praise, Demos Shakarian
Friday Evening, 6th St. Louis Regional Convention, FGBMFI Story, Demos Shakarian
St. Louis FGBMFI Meeting - Colonel Merlin Carothers "Power of Praise"- 9-4-1970, Demos Shakarian
St. Louis FGBMFI Meeting - Demos Shakarian "Story of the FGBMFI"- 9-4-1970, Demos Shakarian
Holy Spirit in the Episcopal Church, Testimony of Rev Robert Whitaker, Robert Whitaker
Submissions from 1969
FGBMFI - Dr. Victor G. Dawe - Aug 1969, Victor G. Dawe
Submissions from 1968
1968-FGBMFI-Marine Sergeant Vietnam Survivior, Dennis Goodall, Demos Shakarian, and Derek Prince
Perry Green - 1968 Phoenix Regional FGBMFI Convention, Perry Green
1968 Phoenix FGBMFI Convention, Demos Shakarian
Demos Shakarian discusses his relationship with A.C. Valdez, Demos Shakarian and A. C. Valdez
1968-Phoenix Regional FGBMFI Convention, Demos Shakarian and A.C. Valdez
Submissions from 1967
J. A. Dennis, 1967 Southwest FGBMFI, J. A. Dennis
J. A. Dennis, The HOly Spirit, 1967 Southwest FGBMFI,, J. A. Dennis
"The Ministry of Angels," Darrell Hon , FGBMFI Belfast, Darrell Hon
1967 14th International FGBMFI Convention - Miami Beach, Demos Shakarian
Various Testimonies, 14th FGBMFI Convention, Miami, Florida, Demos Shakarian
1967 Phoenix FGBMF Regional Conference - "Christianity Behind the Iron Curtin," Richard Wurmbrand, Richard Wurmbrand
Submissions from 1966
St. Louis FGBMFI Meeting - Howard Ervin July 1966 (Poor Audio), Howard M. Ervin
"The Gifts of the Spirit," Howard M. Ervin, St. Louis FGBMFI Convention, Howard M. Ervin
FGBMFI - Howard Ervin, Kenneth Hagin - 7-5-1966, Howard M. Ervin and Kenneth E. Hagin
FGBMFI Phoenix Convention, 1966, Cliff Custer & Kenneth Hagin, Kenneth E. Hagin and Cliff Custer
"Temptation and How to Overcome," Alan Redpath, 1966 Southland FGBMFI Keswick Convention, Dallas TX, Alan Redpath
Various Speakers - 1966 Phoenix Regional FGBMFI Convention, Demos Shakarian
Various Speakers - 1966 Phoenix Regional FGBMFI Convention, Demos Shakarian
Submissions from 1965
1965 FGBMFI Testimonie, Ike Akamine
FGBMFI - Miner Arganbright - 1-25-1965, Miner Arganbright
1965 Phoenix FGBMF Regional Conference, Unknown Author
Jerry Jensen, 1965 Phoenix FGBMFI, Jerry Jenseb
1965 Phoenix Regional FGBMFI Convention, Derek Prince, Derek Prince and Demos Shakarian
"A Form of Godliness" William S. Reed FGBMFI, William S. Reed
1965 Phoenix FGBMF Regional Conference - Bobby Rich Testimony, Bobby Rich
1965 Phoenix Regional FGBMFI Convention, Demos Shakarian, Demos Shakarian
1965 Phoenix FGBMF Regional Conference, John Sherrill, William Branham, and Demos Shakarian
Submissions from 1964
Mark Burbridge Testimony - Las Vegas FGBMFI Convention, Mark Burbridge and Demos Shakarian
1965 Phoenix FGBMF Regional Conference, Kenneth Hagin
1964 Phoenix FGBMF Regional Conference, Kenneth Hagin, Derek Prince, and William Branham
1964 Phoenix FGBMF Regional Conference - Various Testimonies, Various Speakers and Demos Shakarian
Submissions from 1963
1963 Phoenix FGBMF Regional Conference, Lee Braxton and Gordon Lindsay
Washington DC FGBMFI - Morris Cerullo - 2-23-1963, Morri Cerullo
Dr. Kenneth Cooper - FGBMFI, Kenneth Cooper
Washington DC FGBMFI - Howard Ervin- 2-23-1963, Howard M. Ervin
1963 Phoenix FGBMF Regional Conference - Dr. William S. Reed, William Standish Reed MD
Washington DC FGBMFI - Congressman Don Rumsfeld - 2-23-1963, Donald Rumsfeld
1963 Phoenix Regional FGBMFI Convention, Demos Shakarian
1963 Phoenix Regional FGBMFI Convention, Demos Shakarian
1963 Phoenix Regional FGBMFI Convention, Demos Shakarian
1963 Washington DC FGBMFI Testimony Brother Lucas and Brother Rowe, Demos Shakarian
Various Testimonies, 1963 Phoenix Regional FGBMFI Convention, Demos Shakarian, Demos Shakarian
1963 Phoenix Regional FGBMFI Convention, Demos Shakarian and William Branham
1963 Phoenix Regional FGBMFI Convention, Demos Shakarian and William Branham
1963 Phoenix Regional FGBMFI Convention, Demos Shakarian, Velmer Gardner, and William Branham
Various speakers, 1963 Washington D.C. Regional FGBMFI, Various Speakers
Washington DC FGBMFI - Lester Sumerall - 2-23-1963, Lester Sumerall
Robert Thom, 1963 FGBMFI Washington D.C., Robert Thom
1963 Washington DC FGBMF Convention, Peter Vroom and Kermit Bradford
1963 Chicago FGBMF Convention, "From Judaism to Jesus", Paul Wortzman, Paul Wortzman
Submissions from 1962
David du Plessis "Testimony" part 1, David du Plessis
David du Plessis "Testimony" part 2, David du Plessis
Fire Consumes the Chaff, David du Plessis
The Consuming Fire of God, David du Plessis
1962-An Interview with the Author Arthur Markve, Arthur Markve
1962 - FGBMFI - Phoenix AZ,, Demos Shakarian
1962 Phoenix FGBMFI - Jesus is Coming,, A. C. Valdez
Submissions from 1960
Testimony of William Standish Reed, FGBMFI, Atlantic City, NJ, William S. Reed
Submissions from 1959
1959 Los Angeles FGBMF Convention, Kermit Bradford and James Brown
1959 Washington DC FGBMF Convention, John French and Charles Sullivan
7th Annual Convention of the Full Gospel Businessmen's Fellowship, Los Angeles, CA, John Osteen and Gerald Derstine