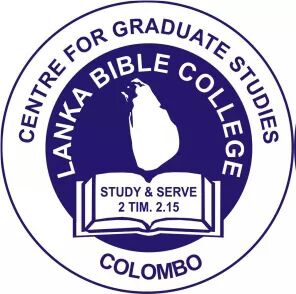 Published in the USA in partnership with the Holy Spirit Research Center of Oral Roberts University, the
Journal of Lanka Bible College (JLBC)
encourages faculty and writers associated with Lanka Bible College, Sri Lanka, both in its seminary and its Centre for Graduate Studies, to address key issues in contemporary society, culture, the Christian Scriptures, and their related fields of study.
Read More
Its purpose is to stimulate and edify the theological fraternity both locally and globally. Lanka Bible College, established in the 1970s and accredited by the Asia Theological Association since 1980, is a premier theological institution in the island of Sri Lanka with strong evangelical, Pentecostal, and charismatic roots. Serving the wider church in Sri Lanka, Journal articles will express the theology of these streams. JLBC aims to speak to pertinent issues in mission, ministry, leadership, education, theology, and history. Published once annually, JLBC seeks to be a scholarly resource for the theological community, promoting bibliocentric and Spirit-inspired scholarship, reflection, and renewal.
Dr Danny Moses (Chief editor)
Views expressed in the items posted on the Digital Showcase are those of the contributors only. Their publication on the Digital Showcase does not express or imply endorsement by the Digital Showcase or Oral Roberts University.
Submissions from 2017
Journal of Lanka Bible College (Sri Lanka), Vol 1, 2017, LBC Centre for Graduate Studies Dehiwala, Colombo, Sri Lanka and Holy Spirit Research Center, Oral Roberts University