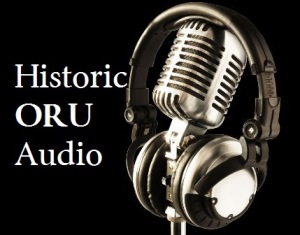 Publication Date
10-20-1965
Abstract
This is a recording of a faculty meeting held Oct 20, 1965 at Oral Roberts University. After a short devotion, Oral Roberts invites various faculty members to share brief testimonies of what the Lord has done in their lives.
Testmonies were given by:
Dr. Harold Greenlee
Dr. James Cox
Dr. Tibor Barteky
Dr. William Jernigan
Dr. Hugh Davis
Dr. Harold Paul
Dr. John Tuel
Coach Bernis Duke
and others.
Recommended Citation
Holy Spirit Research Center, Oral Roberts University, "Faculty Meeting Oct 20, 1965 - Faculty Testimonies" (1965). Historic Audio/Video. 5.
https://digitalshowcase.oru.edu/oruav/5