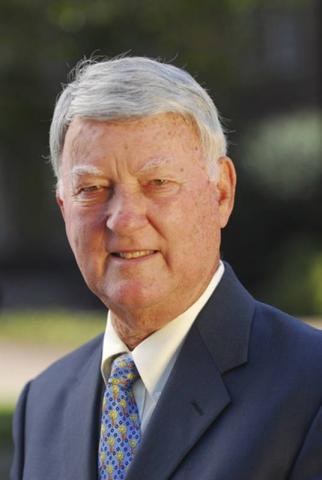 This video is the proceedings from a Symposium in honor of Dr. Vinson Synan, former dean of Regent School of Theology at Regent University June 16-18, 2006. The first video is a banquet in honor of Dr. Synan in which various members of the Pentecostal and Charismatic honored Dr. Synan's contributions to the Renewal Movement. Leaders who paid tribute to Vinson Synan include: • Pat Robertson, President and Founder of Regent University • Bishop Samuel L. Green, Churches of God in Christ • Steven Land, Church of God Theological Seminary • Richard Mouw – President, Fuller Theological Seminary • Jack Hayford – International Church of the Four Square Gospel
The second video is a symposium on Renewal History and Theology: Past, Present, and Future in honor of Vison Synan. This video contains two lectures.
The first lecture is by Fr. Francis McNutt, who reflected on the his experienced of Ecumenism in the Charismatic Renewal. A response to this lecture was given by Vernon Stoop, United Church of Christ Charismatic Renewal leader, Larry Christensen, Lutheran Charismatic Renewal leader, Richard Mauw, Fuller Theological Seminary.
The second lecture was presented by Clark Pinnock on "The Holy Spirit, Lord and Giver of Life". Pinnock discusses the Holy Spirit's role in the creation and how the Spirit animates the earth. This lecture was responded by Chris Emerich.
Views expressed in the items posted on the Digital Showcase are those of the contributors only. Their publication on the Digital Showcase does not express or imply endorsement by the Digital Showcase or Oral Roberts University.
Submissions from 2006
Renewal History and Theology: Past, Present and Future, H. Vinson Synan
Renewal History and Theology Symposium: A Tribute to Vinson Synan, H. Vinson Synan