Browse Research and Scholarship Follow
Begun as a way to share artifacts from ORU's Holy Spirit Research Center freely, the Digital Showcase offers a growing collection of scholarly, creative, and historical works from the breadth of activity at Oral Roberts University and is ORU's Institutional Repository. Most items are available freely, some require ORU login, and all reserve copyright to their holders.
Views expressed in the items posted on the Digital Showcase are those of the contributors only. Their publication on the Digital Showcase does not express or imply endorsement by the Digital Showcase or Oral Roberts University.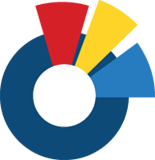 This collection is part of the ™