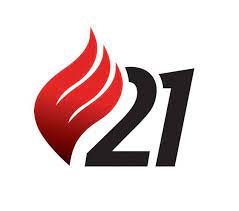 Empowered21 international leadership asks affiliated scholars to consult on topics that can benefit Spirit-empowered ministries. Leaders invite scholars globally who can give this movement helpful information with analysis, delivering the fruit of rigorous scholarship in forms immediately beneficial to front-line ministry.
The 2016 London theme was "Grace," with special attention to concerns arising from a hyper-grace movement minimizing personal holiness in life in the Spirit. The 2017 Singapore theme is "The Gift of Human Sexuality and the Holy Spirit," arising from the need to understand God's good and gracious purposes for creating man male and female and to minister effectively in a world rife with sexual brokenness.
Consultation leaders aim to benefit E21 leadership immediately by reporting from each Consultation and to benefit many others through publishing an edited collection of papers about a year after a Consultation.
Views expressed in the items posted on the Digital Showcase are those of the contributors only. Their publication on the Digital Showcase does not express or imply endorsement by the Digital Showcase or Oral Roberts University.
Browse the contents of Empowered21 Scholars' Consultations: